LIC is delighted to announce that 2021 marks the 25th anniversary of the company being incorporated in Britain. While some services were offered earlier, 1996 marks the year the business was officially established.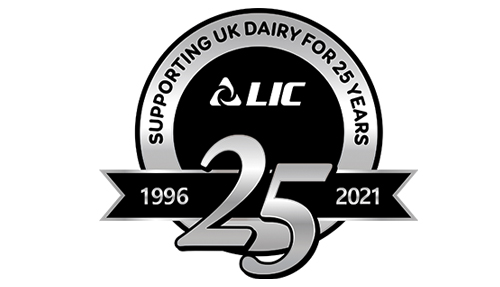 A summer and autumn of activity is planned, with some exciting competitions on offer.
The cover of our latest issue of GrassRoots features some bull catalogue covers from the past quarter of a century. 
Do you have any of these catalogues hidden away in your office? 
And what bulls over the years have stood out and added value to your herd?  
Vote for your favourite bull you've used over the past 25 years and be in to win. Send your vote to admin@liceurope.com.
We will announce a winner later in spring.
We predict one of the highlights of the year will be a farm walk at the 138ha farm of Kieran and Gaynor Wellwood on September 24. They have tenanted the Saltby Dairy Unit on Stonesby Road in Melton Mowbray for the past 10 years, and have used LIC genetics throughout that time.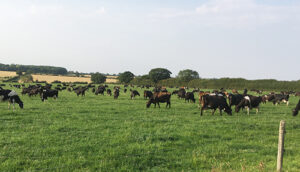 Today they milk 330 crossbred cows at peak, with 160 one-year or two-year-old followers. On average their grass yield is 11 tonnes per hectare and the cows yield 6300 litres with 540kgs/MS. As the average cow weight is around this level, they are hitting their target of getting the cows' bodyweight in milk solids.
This is a super opportunity to see a high-performing herd and to ask plenty of questions of Kieran and Gaynor. 
Register for the farm walk by contacting Sean Chubb: 07833 228501 | schubb@liceurope.com. 
Charity ball and auction - Postponed until 2022
It is with deep regret that we have postponed LIC's charity ball and auction to celebrate our 25 years in Britain.
With Covid-19 cases rising across the country we  feel it would be irresponsible to hold a large indoor event at this time.
Please check out our Facebook and Twitter pages for a new date in the near future.
Yellow Wellies - Farm Safety Foundation
Proceeds from our charity auction will go to Yellow Wellies – Farm Safety Foundation.
While farming accounts for just 1.5% of the UK's working population, farmers account for 20% of all workplace fatalities. As a result, farming has the poorest safety record of any occupation in the UK.
With rising concerns over the continuing high level of fatal and life-changing injuries on farms leading rural insurer, NFU Mutual, started The Farm Safety Foundation, or Yellow Wellies in 2014. Their mission is to preserve and protect the physical and mental well-being of the next generation of farmers.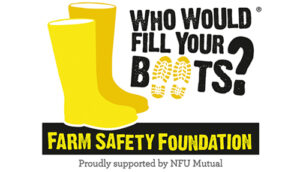 Yellow Wellies aims to challenge and change the risk-taking behaviours that give farming such a poor safety record. A key part of the charity's work is their two national campaigns, Farm Safety Week and Mind Your Head. These campaigns focus on both mental and physical health in agriculture as they are both so connected.
Follow the below link to make any donation to help the Yellow Wellies in their important work for farmers.
Discussion Group open to new members
Coast to Coast Discussion Group is a friendly committed group of grass-based spring and autumn calvers looking for new members
The group comprises conventional, organic, twice and once-a-day businesses within an area of Budleigh Salterton, Taunton, Glastonbury and Shepton Mallet
They meet 10 times a year on the last Tuesday of the month (10.45 to 2.30pm). The group benchmarks via comparable farm profit (CFP) in January and take turns in hosting to discuss a diverse range of subjects relating to their businesses. One meeting a year is to businesses outside the group to challenge and inspire them. 
Pasture to Profit consultant Piers Badnell facilitates and manages the group. 
You're more than welcome to come along to a meeting to see if it's for you without any obligations.
If you are interested, contact Piers Badnell: 07970 682798 | pbadnell@liceurope.com
Check out our Facebook page