Walford College Farm is currently in its fifth week of calving. LIC Pasture to Profit Consultant Sean Chubb shares an update on how the farm is tracking and his recommendations ahead of mating.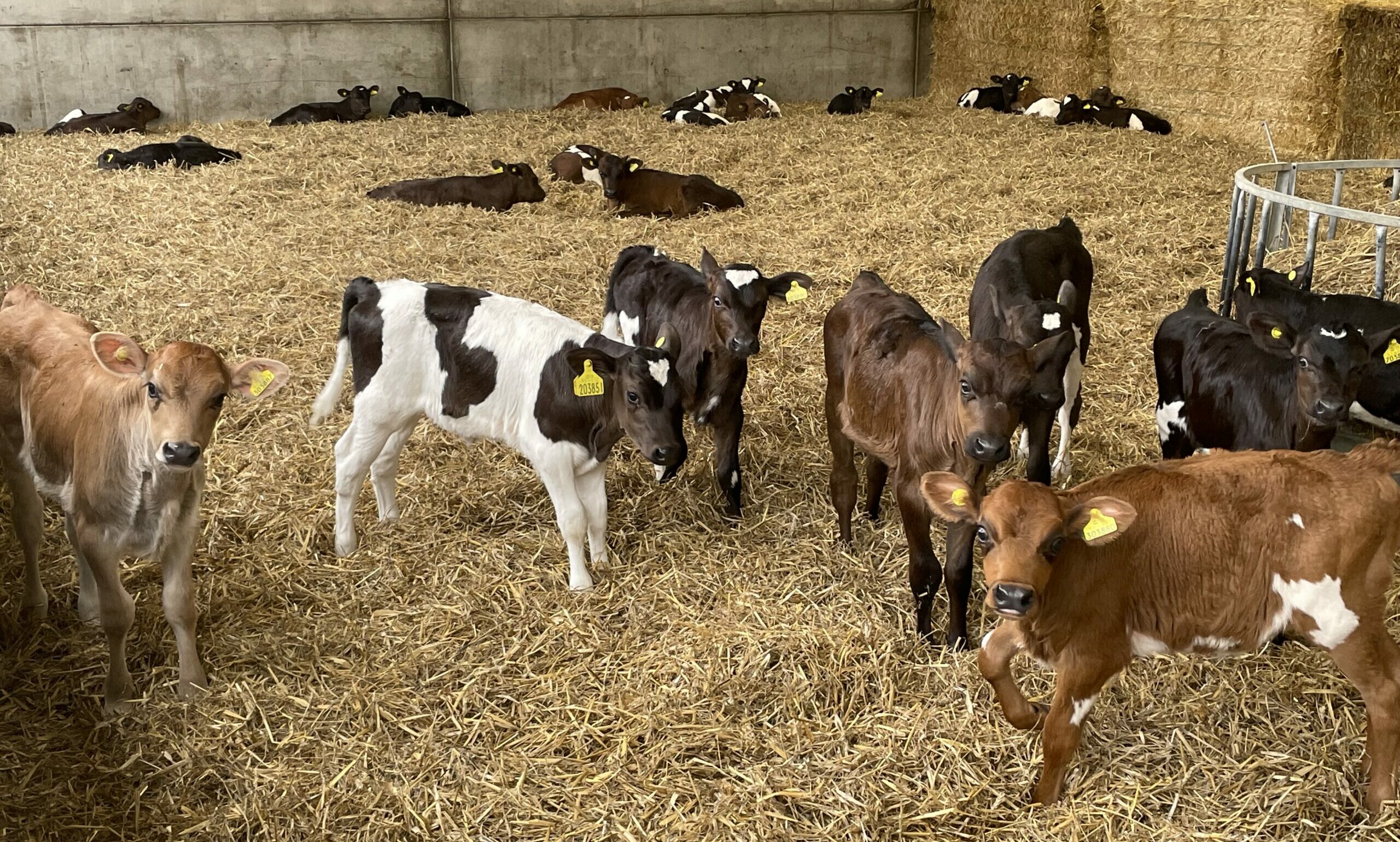 So far, 114 cows (67% of the herd) have calved within the first five weeks of calving. The remaining dry cows have moved to the calving shed because the standing hay was too fresh for calving.
Before moving, some cows went down with milk fever. Fortunately, they recovered with just one treatment. To help ensure these cows are cycling and ready by mating start, this event was recorded, along with some other calving issues, to check closer to mating.
The calving cows are currently offered 8kgDM of hay and silage with 3kg of dry cow blend. While the milking cows are offered 5kg of concentrates, 1.5-2kgDM of fodder beet and 11kgDM of grass.
Walford introduced the fodder beet into the ration earlier than planned to increase the energy in the diet and help with body condition post-calving. They will add 2kgDM of silage when dry matter in the grass drops.
With the average farm cover above the target for this time of year, the heifers are currently grazing on the milking platform. Because the fodder beet was introduced early, grass demand remains below growth – 35kgDM – 43kgDM. This isn't an issue if the cows remain outside grazing until early November. But if the cows are housed early, then closing covers will be higher than the targeted 2200kgDM, which will affect grass quality at turn out in 2024.
The cows are currently producing 22.5L per cow, with fat at 4.88% and protein at 3.50%.
Recommendations
While the allocation of fodder beet is low, it is still important that the cows transition slowly onto the beet. Freshly calved cows are at risk of acidosis if they don't transition slowly. Introduce them to the beet while they are still in the colostrum herd. This enables them to build up to the 2kgDM the main herd is fed.
Monitor cow behaviour while grazing. Regularly collect grass samples to support the decision on when to introduce silage to the ration.
Given the time of year, it is unlikely there will be time for another cut. So, if you have to reduce grass allocation earlier than budgeted, bring the cows down the feed wedge to maintain area grazed. This ensures more of the farm is at required pasture covers for the spring.
Monitor heifer condition leading into winter. It is important that they maintain condition and growth leading into mating. If heifers are losing condition, introduce silage or consider housing them.