The cows are producing an average of 23L/cow over the entire herd, the fat percentage is 4.1% and protein percentage is 3.3%. All of the cows are within one milking herd for ease of management and have been fully housed.
All cows get the same ration of maize and grass silage with fodder beet, but their concentrates range due to days in milk. The spring in-calf heifers are the only cattle that are out grazing but, with a demand of 3.5KgDM over the platform, this isn't going to impact on the closing residuals with growth being 25KgDM per day in the first week of November.
With the planned start of mating on November 16, pre-mating heats are currently being recorded. So far 87% of the autumn herd has shown heats at -12 days, this has been helped by moving the block back 2 weeks. These results should lead to a good 6 week in-calf rate. Once the spring cows have been dried off, they'll be moved out to winter on fodder beet and silage, and be joined by the heifers once they've been mated.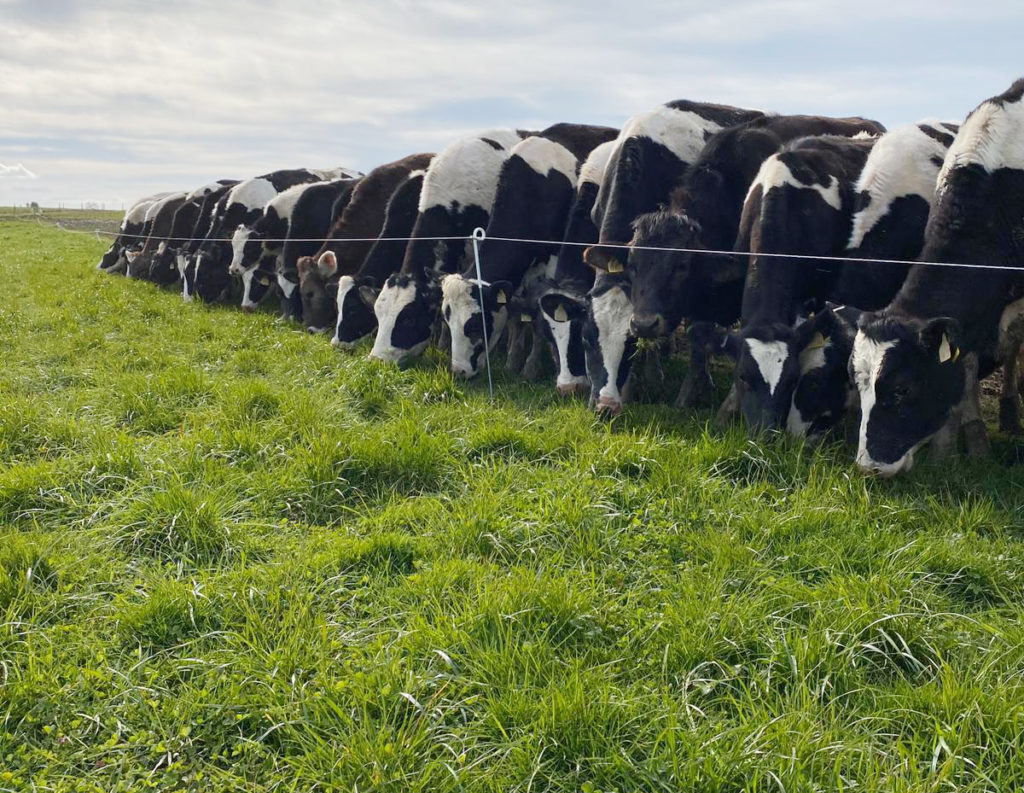 Even with feeding fodder beet to the cows they'll need to be transitioned onto the crop, starting with 2KgDM per head and do not lift this until all cows are eating the bulb. This will mean monitoring them more through the day.
Once all the cows are eating the fodder beet bulbs, increase the allocation by 1KgDM every day or two. During the early stages it'll be best to remove the cows from the fodder beet to provide the additional feed to ensure all cows are eating the bulbs.
In the early stages it's important that the cows have 1 meter feed space across the width of the strip to ensure all cows get a chance to graze.
As the fodder beet yield has not been tested, and dry matter has not been checked, work on the upper levels of yield and dry matter to ensure they are not over fed at any time through the grazing period.
As the heifers require more protein for their growth while they're on the fodder beet, they will need additional supplement to ensure they have correct levels to meet their needs.
Monitor body condition score of the cows and heifers while they're on the fodder beet to ensure they don't end up too fat prior to calving.
With moving the block back 2 weeks if you end up with around 10% of the herd not showing a heat before mating starts, look at the back ground of these cows to ensure there isn't an underlying theme with them, for example; age, calving time or health issues.